Roommate La Rochelle
These days, finding accommodation to start or continue your studies is a real challenge, as demand is enormous and prices very high That's why Colocation City offers shared accommodation in La Rochelle, a town in the heart of the Charente-Maritime department and the New Aquitaine region of south-west France
The best in furnished flatshare accommodation in the city named porte océane for its three ports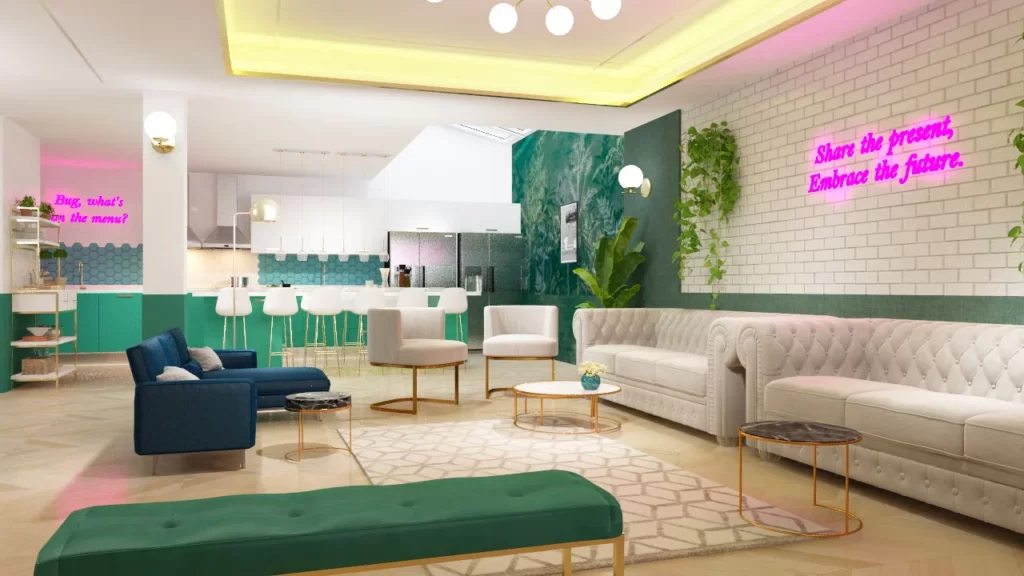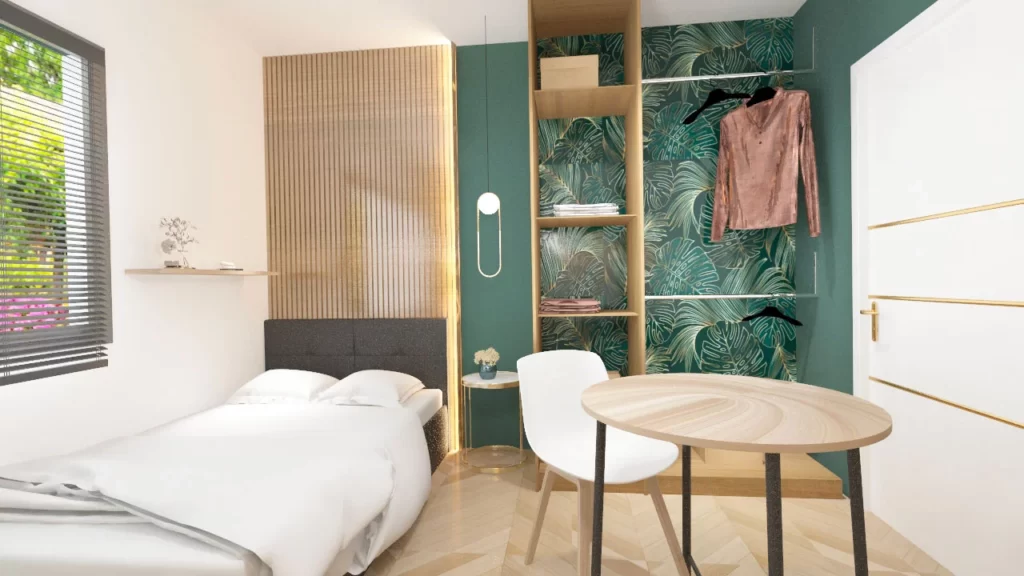 Are you looking for modern, well-located, friendly shared accommodation with exceptional facilities and a unique living experience?
Look no further! We are delighted to present our coliving apartment in La Rochelle
Main features of the shared apartment:
120 cm bed
Offices
Storage
Kitchenette
Television
Internet
Bathroom with WC
Some studios and rooms have air conditioning Some even have a terrace or balcony!
The residence offers a number of relaxation areas:
Two fully equipped kitchens with:
American refrigerators
oven
dishwasher
a lounge area with a large screen for sharing your films, rugby/football matches or gaming evenings…
Why live in La Rochelle?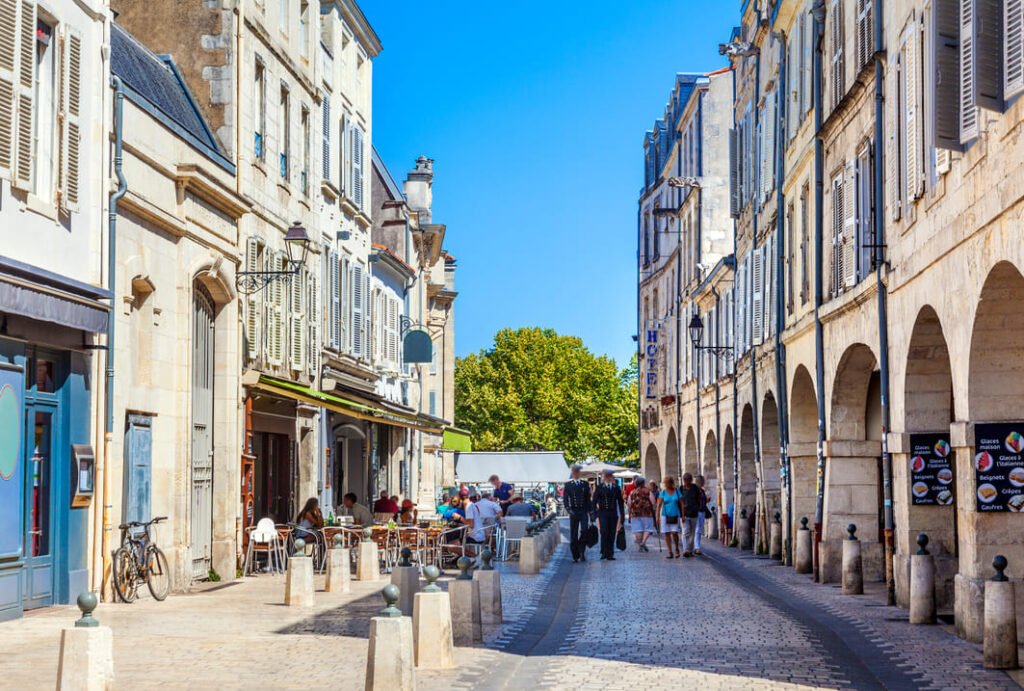 In some French cities, it can be difficult to find a shared flat This is the case for Paris, Rennes and Lille, as well as La Rochelle and Lyon
Sharing a flat in the White City is a very popular accommodation option, particularly for students and young professionals
La Rochelle attracts visitors thanks to its historic heritage and dynamic academic and professional environment Shared accommodation is popular here because of its financial benefits and proximity to universities It offers an experience rich in interaction and cultural diversity, with considerable flexibility for students
In 2017, La Rochelle already had almost 14,500 students, more than half of whom were enrolled at university
Situated on the coast, around 100 kilometres from some of France's biggest cities such as Nantes and Bordeaux (the regional capital), La Rochelle is a dynamic place thanks to its rich heritage and strong economic development driven by tourism
The town offers a wide range of activities thanks to its climate and location Enjoy the sun and the beach, as well as the town centre and its walks and cycle routes And don't forget the proximity of the Ile de Ré and its ocean-fresh restaurants
Population
In 2016, according to INSEE, the population of La Rochelle was approximately 75,700
Here are some key figures for the population of La Rochelle:
Average age: 42
Working population: 82%
Unemployment rate: 12.78%
Population density: 2,664 inhabitants per km²
Average income: €21,010/year
It ranks fourth in the region after Bordeaux, the regional capital, Limoges and Poitiers
Transport
By road, La Rochelle is linked to the main towns in the surrounding area by the N11 expressway and then the A10 motorway to Poitiers
La Rochelle has a railway station and a regional airport
Within the city, you can travel thanks to Yélo, a service offering reduced fares on public transport for under-26s It's a great deal, with a large number of buses running on weekends and public holidays until late at night between Place de Verdun and Plage Minimes
Economy
La Rochelle is home to the Chamber of Commerce and Industry, which manages the Minimes marina, the Chef des Baies harbour and La Rochelle Île-de-Ré airport
Culture and leisure
The town of Porte d'Océane offers a wide range of leisure and sporting activities, including
Basket-ball
Horse riding
Football
Golf
Marathon
Boating
Rugby
Museum
Aquarium
Gardens and Public Parks
The city's cultural facilities also offer special rates for students (music halls, cinemas, national stages, festivals, etc.)
Teaching
La Rochelle has a number of public and private secondary schools It also has the University of La Rochelle, where you can study languages, law, science, coastal geography, management and a wide range of other subjects
And many more besides :
Industrial Systems Engineering School (general engineering school)
ESICS (training for design office specialists)
ISFAC
ESPE (training for school teachers)
Institut d'Études Françaises (part of the La Rochelle Chamber of Commerce and Industry, responsible for teaching French to foreign students)
Cipecma (training courses in various industrial and tourism professions)
Health
The Center Hospitality de Saintonge is a public hospital located in La Rochelle